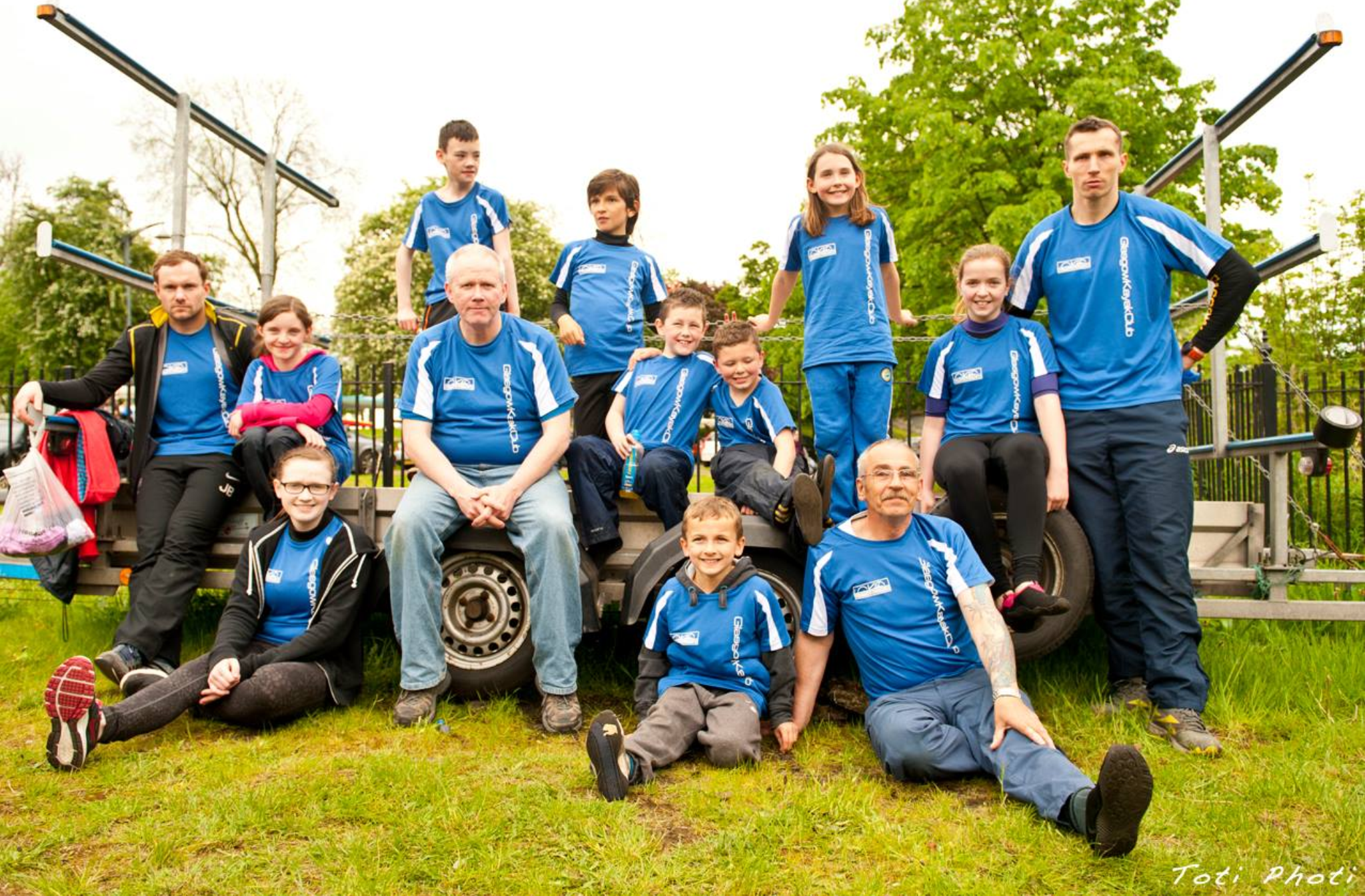 Hi! We are Glasgow Kayak Club's sprint & marathon section. We were founded by Adam Rzepinski in summer 2013 with just one child in attendance. Now we have over 20 children attending our weekly sessions.
We are based on the Forth and Clyde Canal at 1 Applecross Street in Glasgow during the summer months; and based in a local community hall during the winter months working on different fitness skills. We have nine volunteers who give up their free time coaching young athletes.
We offer training in both Canoe Sprint and Marathons. Canoe sprint takes place over relatively short distances, 200m, 500m, 1000m and 5000metres in K-1 (one person in a boat), K-2 and K-4; As well as C-1, C-2 (kneeling on one knee). This is when the athletes sprint as fast as they can to the finish line.
Canoe Sprint became an Olympic discipline and debuted at the 1936 Berlin Olympic Games. The programme for the 2012 London Olympic Games consisted if 12 sprint canoe events, eight for men and four for women.
Marathon racing takes place over distances from 4 to 54 miles on all types of water from lowland canals to lochs, rapid rivers to estuaries.
We as a club attend regattas around Scotland durning the months of April till November. With club members being on the podium multiple times.
We run weekly sessions on Monday, Thursday  from 6pm till 8pm, Wedesnday 7.30pm till 8.30pm as well as a beginner session on Saturday from 11am till 1pm. Anyone form the age of 8 years old is welcome and can come along and have a go. You never know you could be the next big name in canoe sprint!
Contact us for further information, or visit our Facebook page.