Mainly at sea, sometimes lochs or through the city centre on the Clyde. Sea kayaking is more laid back than whitewater, though experienced paddlers like the challenges of big waves, tidal flows and surf. Many of our sea kayaking members only make use of our storage facilities but we're keen to grow our active sea paddlers and arrange more trips. It's an amazing way to explore Scotland and beyond and in the past the club has arranged multi-day group trips and holidays.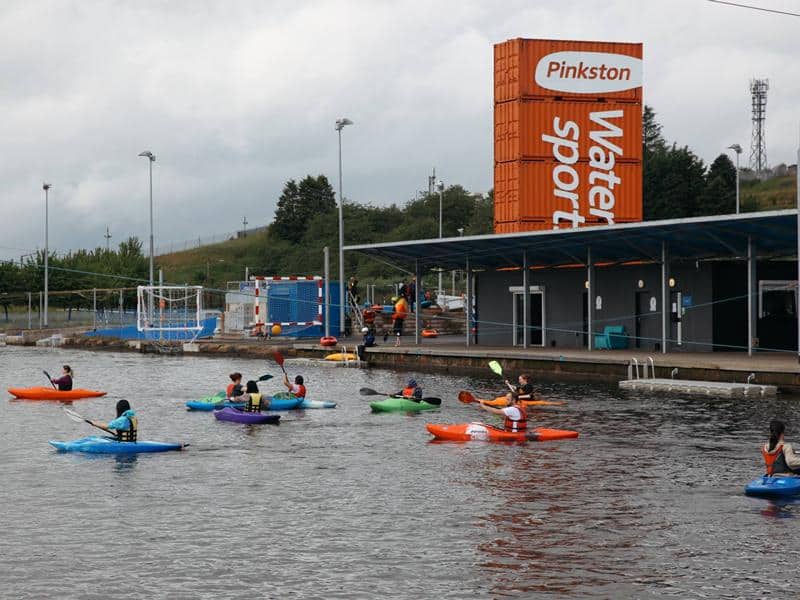 Beginners
If you are new to water, the best start would be to book into our sessions at Pinkston where you can get comfortable on water, learn essential paddle strokes and basic safety. This will give skills to join easier sea trips with others from the club.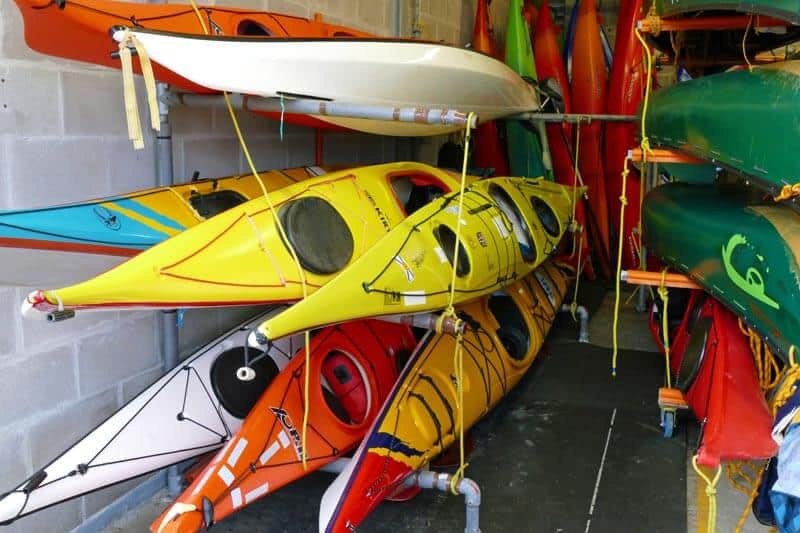 Boat storage
We have a club shed where sea kayaks can be stored, subject to availability. The annual fee is £50.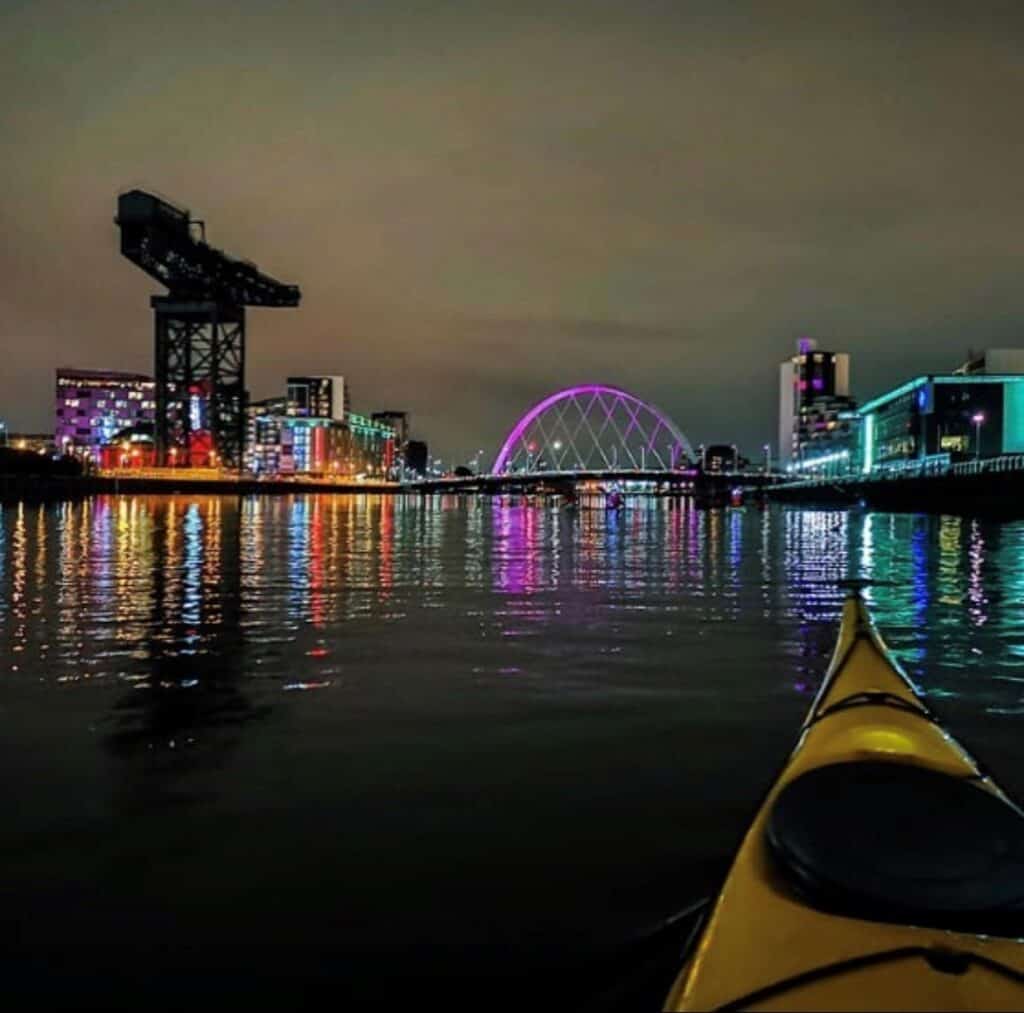 River Clyde
The club have an arrangement to keep a few sea kayaks at the slipway beside the Transport museum, allowing members to get on the Clyde without having to transport sea boats. members are given an access code and just have to take along a paddle, deck and buoyancy aid and can get on anytime.
photo credit: Shona Renicks