If you are interested in kayaking and getting on the water, you've come to the right place.
Welcome to the best and longest running kayak club in Glasgow. Run by a group of volunteer kayakers from in and around the city, our aim is to get more people on the water. We're lucky enough to have found this great pastime and all of us will have had other kayakers help us learn the skills and confidence to paddle when we started out . The club is where we try make it as easy as possible for people to get into paddle sports. We cover a mix of "disciplines"; whitewater kayaking, sea kayaking, surf kayaking and a great under-18s flatwater club based on the canal. Have a read at what we do and get in touch if you want to join.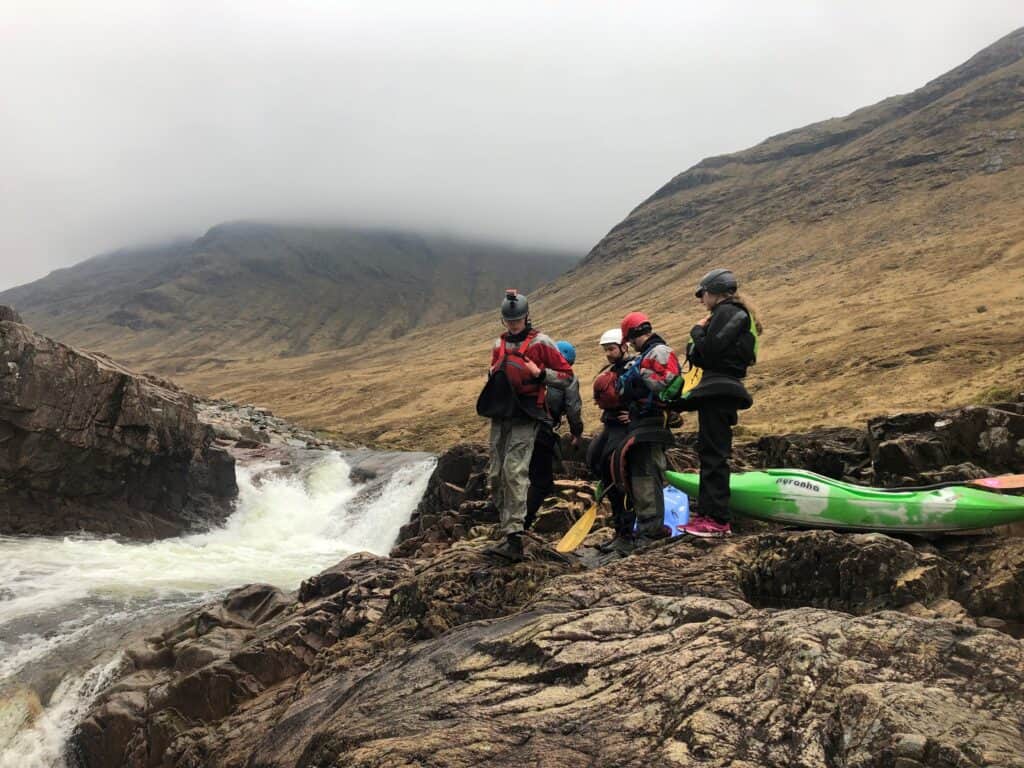 How much does kayaking cost for an adult kayaker?
Joining a club is the best way to get into kayaking or canoeing. Annual adult membership is only £40 for recreational paddlers and comes with these benefits:
No need to invest in equipment – we have everything you need from paddles and wetsuits through to all kinds of boats (sea kayaks, river boats, play boats and surf boats)
Use of our kit is part of your membership
Free coaching! We have highly experienced coaches and paddlers at our sessions.
Access to regular sessions at Pinkston Watersports (£11 per session)
We offer a "Pinkston pass" an annual pass to GKC sessions at Pinkston – making a 90 minute session cost about £3!
You can come along 3 times before joining. "Try before you buy"