We aim to encourage all forms of paddling, and what we do is driven by the current members' interests. We are mainly a recreational paddling club, except for the Youth flat water racing section which competes in events all over the country, and the new Canoe Polo section which competes in division 4 of the Scottish League.
We welcome adult beginners, and take a laid-back approach to instruction with experienced members, including some qualified instructors, helping out the less experienced rather that formal coaching sessions.
Club sessions
The club runs paddling sessions in a controlled environment for paddlers of all levels.
Pool sessions
From September to March we meet North Woodside pool in central Glasgow for practice in a warm, safe environment. This is the ideal introduction for beginners, but also great for experienced paddlers to keep skills polished and meet up with other members.
White water
White water sessions are held on the stunning new artificial white water course at Pinkston in central Glasgow. Suitable for experienced white water paddlers to hone their skills and have some fun, or paddlers confident on flat water who want to try something more challenging.
Flat water
Flat water sessions are held on the flat water basin at Pinkston alongside the white water sessions. Suitable for everyone – beginners just getting into the sport or experienced paddlers keeping in shape.
To book a club session, find the type of session you want and a convenient date on the club calendar, open the event page and sign up. Non-members are welcome to come and try the sport.
White water kayaking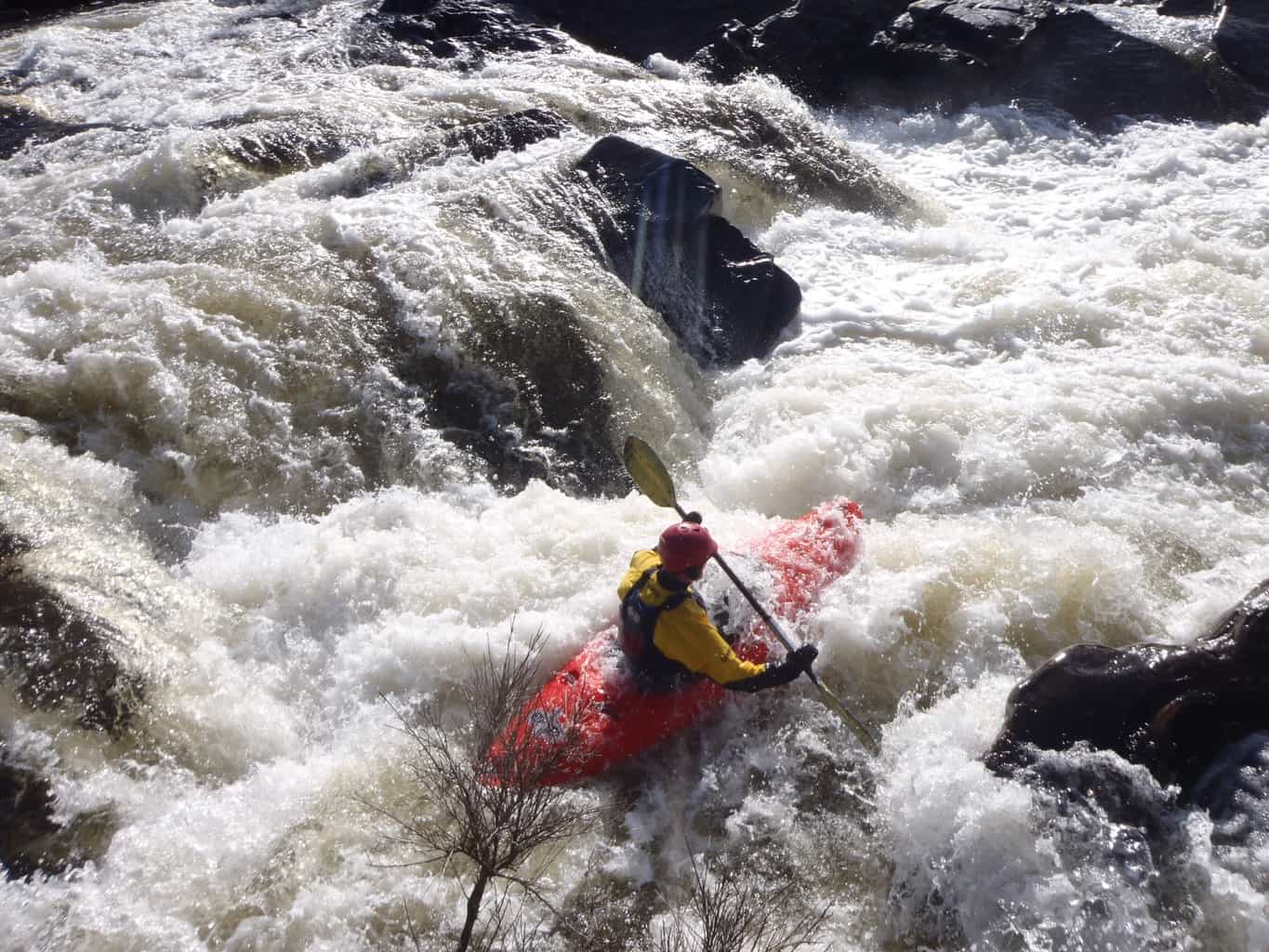 White water kayaking takes place on fast moving water, and offers thrills and spills as well as access to some fantastic locations. We practice, and have fun, on the artificial white water course at Pinkston and run trips for paddlers of all abilities (provided they are safe and confident on flat water first) to rivers around Scotland.
Sea kayaking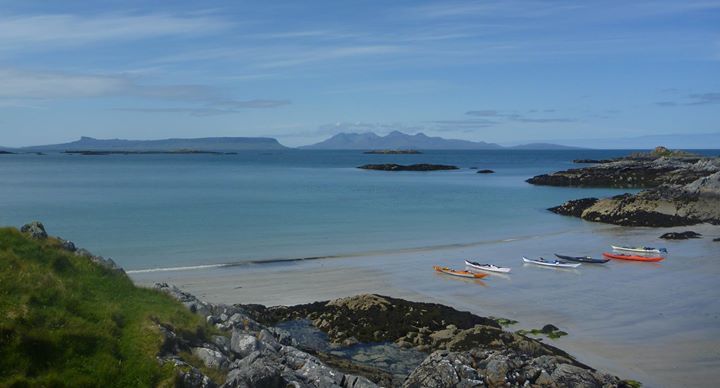 Mainly at sea, but sometime on rivers and lochs, sea kayaking and flat water touring is a great way to see the country. More laid back than white water, though experienced paddlers like the challenges of big waves and strong tides. We run trips varying from a couple of hours on Loch Lomond to a week in the Greek Islands. Many trips include wild camping in some of the remotest and most beautiful areas of Scotland.
Sprint and Marathon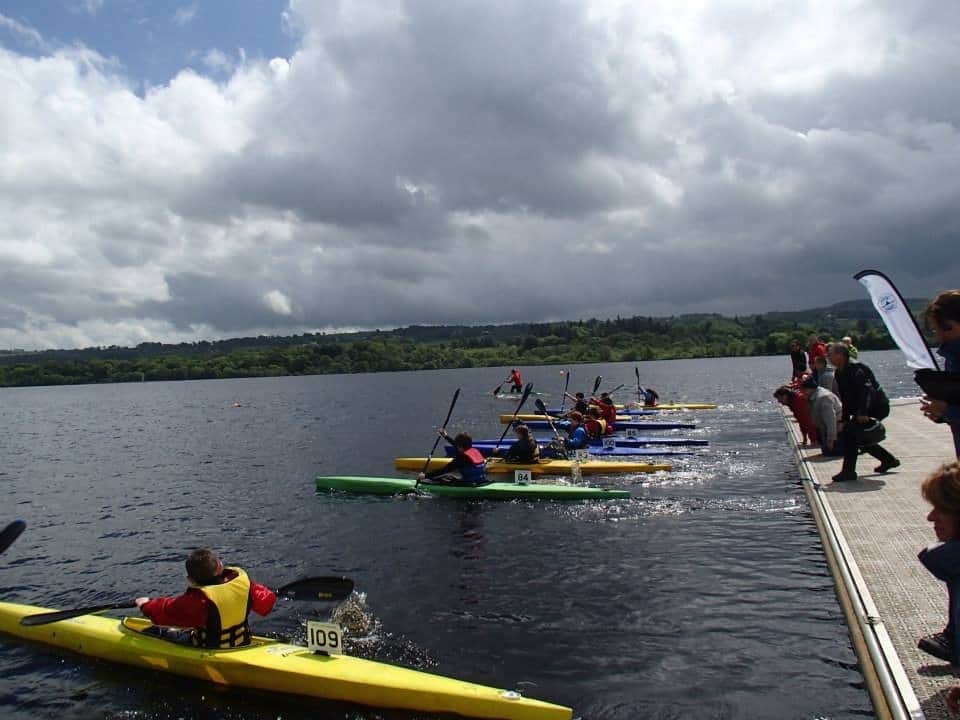 Also known as 'Flat water racing'. Canoe sprint takes place over relatively short distances, 200m, 500m, 1000m and 5000metres in K-1 (one person in a boat), K-2 and K-4; As well as C-1, C-2 (kneeling on one knee). This is when the athletes sprint as fast as they can to the finish line. Marathon racing takes place over distances from 4 to 54 miles on all types of water from lowland canals to lochs, rapid rivers to estuaries.
We are based on the Forth and Clyde Canal at 1 Applecross Street in Glasgow during the summer months; and based in a local community hall during the winter months working on different fitness skills. We have nine volunteers who give up their free time coaching young athletes. We as a club attend regattas around Scotland durning the months of April till November. So far the club members have been on the podium more than 30 times.
Surf kayaking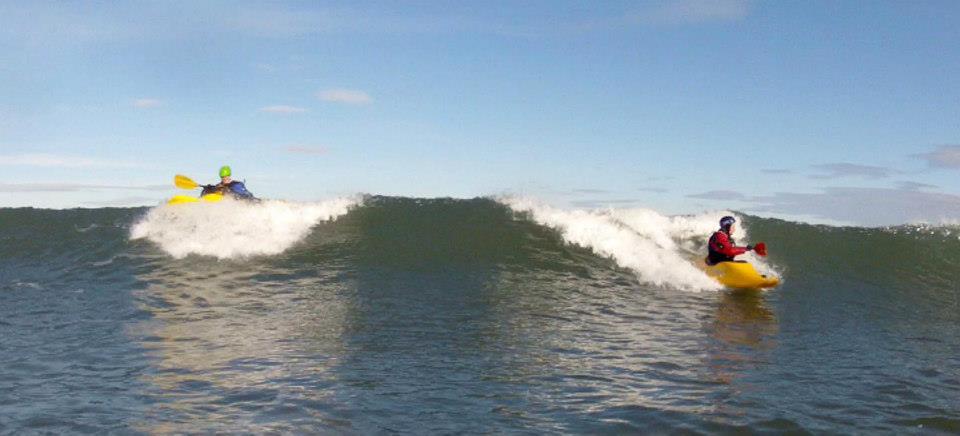 Like surfing, but in kayaks! Surf kayaking is a discipline on its own using specialised boats, but both white water and sea kayakers also like catching the waves and the club runs occasional trips when the surf is up, generally to the East coast.
Canoe polo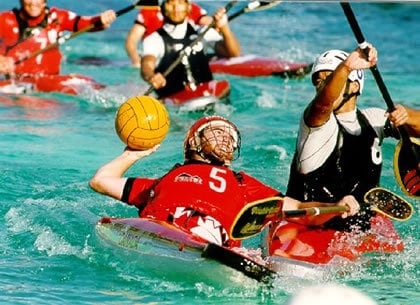 Canoe polo is a fast moving and exciting contact team sport like water polo but in kayaks. The club has been playing for a couple of years now, and we have a team competing in Division 2 of the Scottish league.