Today we were at Underwood Lock for the K-1 Marathon Championships. The kids did a fantastic job yet again, overall we came away with:
Gold in the under 8 boys (Joe)
Gold and a silver in the under 10 girls (Hannah, Megan)
Bronze in the under 10 boys (Tony)
Silver in the under 12 girls (Lillian)
Bronze in the under 12 boys (Nathan)
Silver in the Masters Men (Fraser)
Silver in the Master Female (Gillian)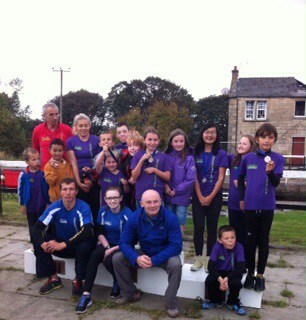 WELL DONE again to everyone today. Our next regatta is next Sunday for the Edinburgh Marathon at the Union canal.
Regatta race times
http://canoescotland.org/sites/default/files/resources/results/2014-09-14%20Forth%20and%20Clyde%20Results.pdf